France's Provence Perched Villages Trail Ride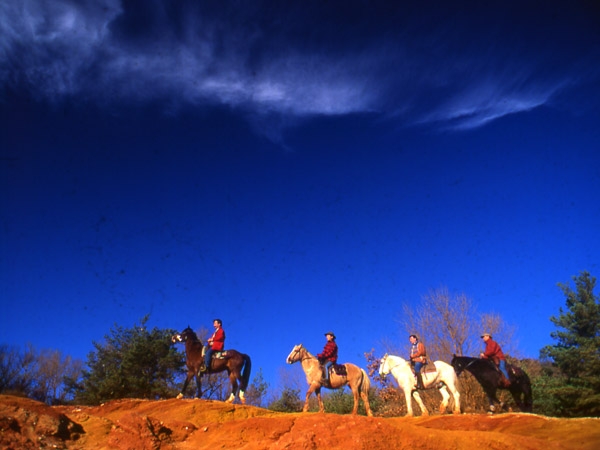 Provence is situated in the sun-blessed southeast corner of France, edged to the south by the Mediterranean. In a short time, Provence has changed from days of even a couple of generations ago. Formerly it was, to the French, a place of indolent country folk. To tourists, it was an idyllic spot, but one reserved for the rich or artistic. Today, it is, more than any other region, where the French would choose to live and work.
Provencals are the most generous and warmest hosts and there is an all pervading "Frenchness", which means that people are polite and punctual. Traditions are important to the people and local crafts are not hobbies but well respected and time honored occupations.
Relationships span generations in Provence and a seemingly trivial slight might spark a feud which could last for generations. There are still villages where one family does not speak to another, even though each has long forgotten why. It all a part of the charm of the people and the villages that make up this incredible area of France.
Some of the most attractive architectural features of Provence are the perched villages. They rise like jagged summits on the hilltops where they were built for safety in the political turmoil of the Middle Ages. From their lofty heights they kept vigil over the hinterland as well as the coast. They were built around castle keeps and wrapped in thick ramparts, a huddle of cobbled streets, steps, alleys and archways. Today many of the villages have been restored by artists and craft workers.
Found across rural Provence, and typical of your accommodation on this ride, the "mas" is a low, squat stone farmhouse. Protection and strength are vital to its construction – walls are made of compact stone blocks and the wooden doors and shutters are thick and reinforced.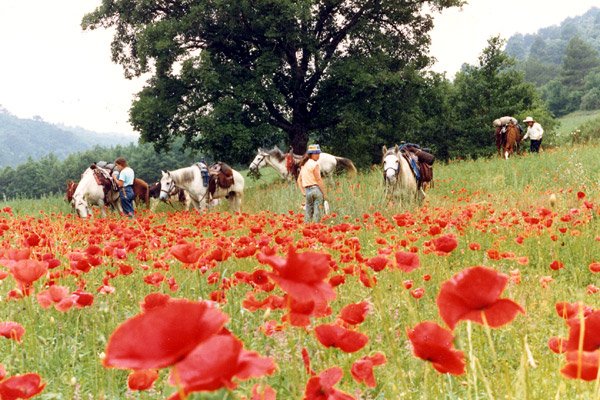 You will enjoy long trots and canters through the countryside that inspired Cezanne and Van Gogh and each day return to the mas for a warm homemade Provencal dinner served with wonderful French wine and the traditional Pastis.
Dates: May 31-June 5, June 7-12, June 14-19, June 21-26, Sept. 6-11, Sept. 20-25, Sept, 27-Oct. 2, Oct. 11-16, Oct. 18-23, Oct. 25-30, Nov. 1-6
Rate: $1,395.00 USD per person sharing (Single Supplement: $300.00 USD)
Ride Sign Up and Information
To find out more about this ride or to book this ride, please fill out the following form
featured rides
our rides
sample rides