Costa Rica's Beach Ride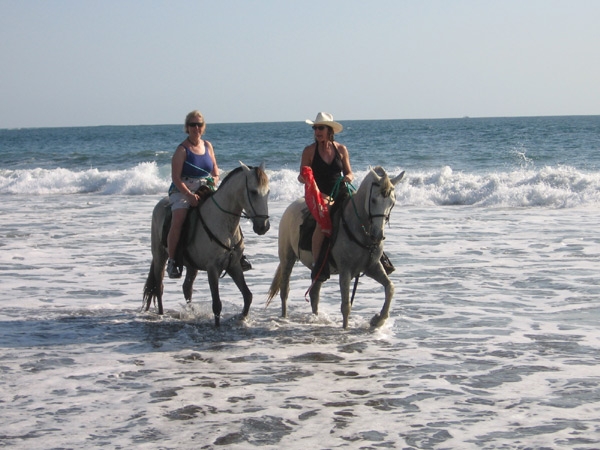 Having the chance to canter a noble steed down miles of sandy beaches is truly a dream for most equestrians in North America. And the chance to do so at any time of year (even wearing your bathing suit) is even more of a treat.
The tropical paradise of Costa Rica offers the perfect place for riders and non riders to enjoy some well deserved time off together. For riders, it is a true tropical treat. The miles of wide and unoccupied sandy beaches open up for long and relaxing trots and canters and the noble and athletic Criollo horses love the chance to take you into the gentle surf so you can both feel the cool spray as you make your way down the beach.
While each day offers the chance to ride on beachfront, you will also have several opportunities to see some of the backland with its fabled dry tropical forest and teak forest, both of which are full of raucous Macaws and chattering Howler monkeys – be sure to bring your camera!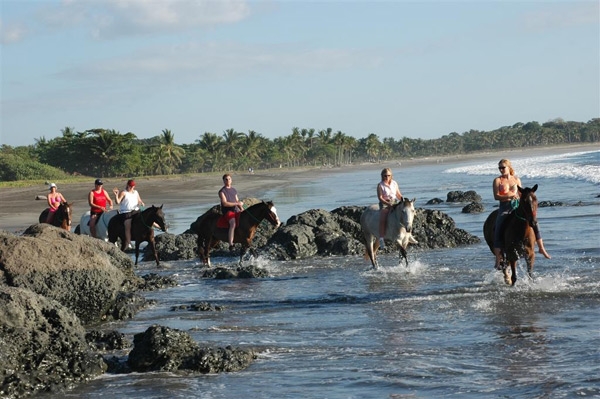 For non riding members, there is fantast surf on all the beaches, fun and exciting canopy tours through the treetops, golf and also great bike riding. Additionally, don't miss the chance to view the sea turtles as they come up on the beach to lay their eggs.
Dates: November 7 to August 29, Arrive on Sunday. Closed Easter and Christmas weeks.
Rates:
7 Night Rate: $1,895.00 USD (Single Supplement: $350.00 USD)
5 Night Rate: $1,395.00 USD (Single Supplement: $275.00 USD)
Ride Sign Up and Information
To find out more about this ride or to book this ride, please fill out the following form
featured rides
our rides
sample rides